DOB NOV 18 , 2018. KNOWING THE DOGS BEHIND THESE PUPS I EXPECT GREAT MINDS, INSTINCTIVE STOCK WORKING ABILITY, BEAUTIFUL TYPE, GENETIC SOUNDNESS AND ATHLETIC ABILITY.
THOSE INTERESTED IN A FAIROAKS PUPPY, PLEASE DONT WAIT UNTIL THE LITTER IS HERE AND I HAVE 4 PEOPLE WANTING EVERY PUP TO,CONTACT ME​, MAKING A LAST MINUTE SCRAMBLE TO GET DEPOSITS TO ME AND SOMEONE IS ALWAYS DISAPPOINTED. IM NOT SURE WHEN I WILL NO LONGER BE ABLE TO RAISE PUPS DUE TO FAMILY ISSUES SO KEEP THAT IN MIND.
​


​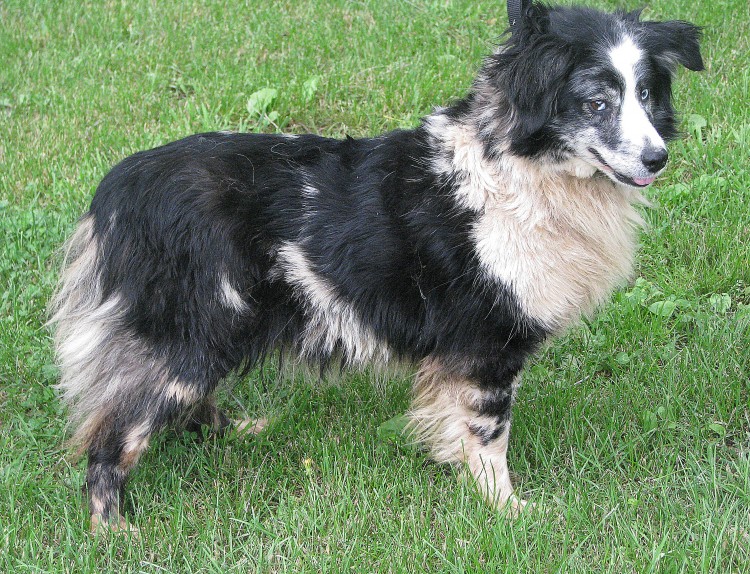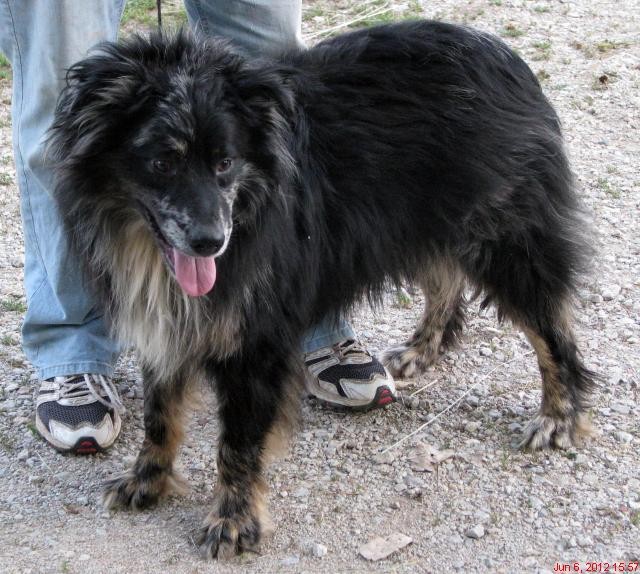 FAIROAKS SCAT KAT- Called KATIE
Black, copper and white. Really nice movement, structure and balance. She has turned out to be a lovely bitch. Affectionate, fast, quick and willing. Fabulous performance and stock potential.
Fairoaks JUSTIFIED
​
RAYLON IS A TRIPLE CROWN ​WINNER IN MY BOOK​​.
​EVERYONE LOVES HIS LOOKS AND COLOR BUT HE
​HAS PROVEN HIMSELF TO BE A SUPER SIRE,​ AS WELL.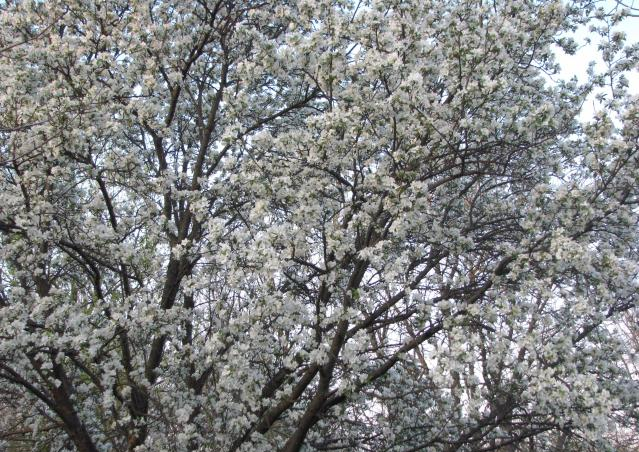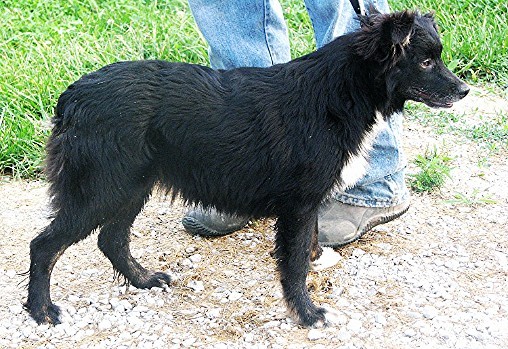 Litter born Nov 18, 2018- AVAILABLE 1 blue merle female. 1 black tri female and 1 black tri male. They've got beautiful heads and proportions. All minimul white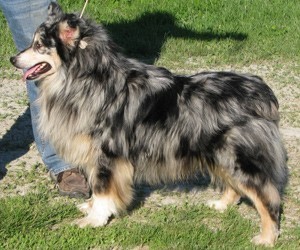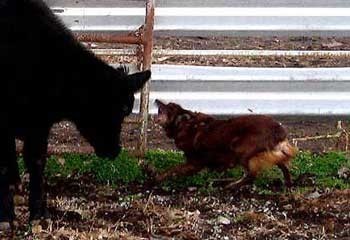 Sire of Justified Dam of Justified
Fairoaks Drisco Atreydes​ Trio Farms Joy
Sire of Katie, dam of litter. dam of Katie
Fairoaks Tight Black Levis Fairoaks Harlequin Kiss​
Bonnie Bonita aka Nita. Blue merle, copper and white female # 1
She is a lovely little gal. Definitely show quality but can be kind of sensitive.
Flawless structure, type and balance. Pretty correct mover.​​
Pictures taken 1-18- 18. Conformation is great. Many of these pups are nice enough to show and they are bred for performance and working. Will excel at any dog sport as well as working livestock . Moderate, old type puppies. By this I mean they, as well as all their ancestors have been bred to be all Jack-of-all, & master of many. They are related to many that are titled. All they need is the opportunity.


​
Gorgeous as you can see with great temperament , willing, smart​ and loving and already showing some intuitiveness. And he's a talker whoo-whoo
Smudge Pot


At this point, Smudge is certainly breeding quality and not because he has the proper equipment. He also has a gorgeous, correct head and pretty naturel ears, Lovely neck, placed well shoulders, good level topline, strong rear, good legs and feet, Balance of front and rear resulting in correct trot. He's moderate in all ways, and bred to produce these qualities. What a guy !






These puppies are guaranteed NOT to carry any hereditary defects common to Aussies.​​​
Tracie

This gal is a little doll. I don't think she will be more than 18". She is a speed demon, quick, trainable and super agile. Right now she is starting to look like a girly Willey Coyote but she will be gorgeous when she matures.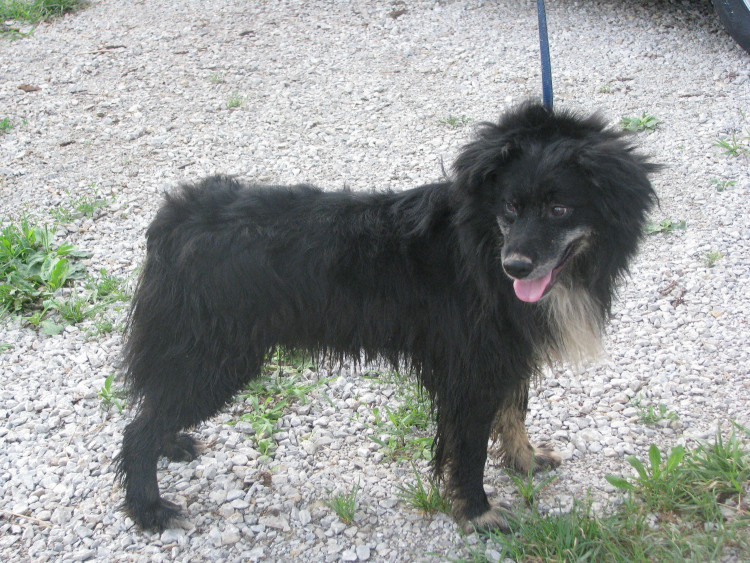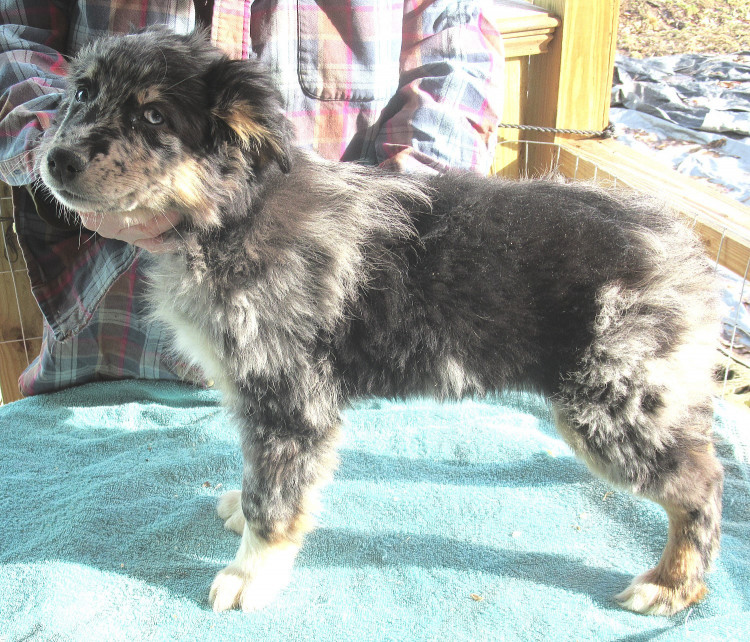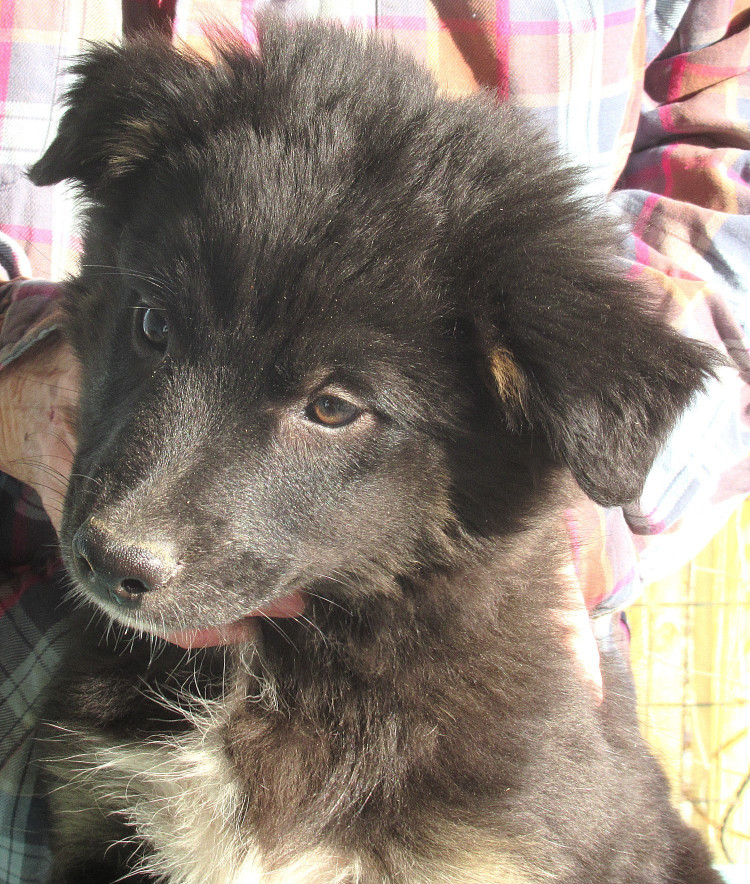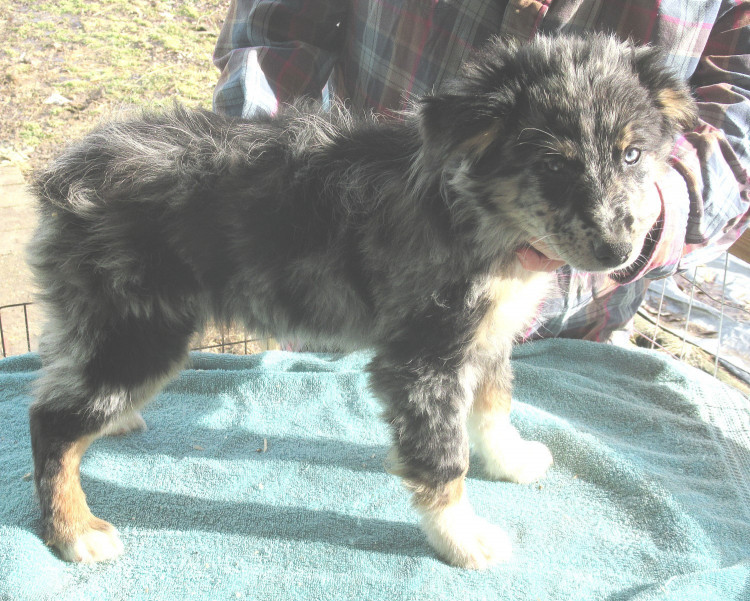 Picture taken at 10 mths.