.




Fairoaks SS Chicario




​​​​​​​​​​​​​​​​​​​

​​​
​ ​​​​
FAIROAKS....
THE ​STUD DOG
Pi...
Sire
F
airoaks Tyranzano​ Dam- Fairoaks Acena OFA Good
Black tri OFA Good​ 22" Red merle, copper & white 19"
Clear Genetic panel Clear genetic panel.​
Cena is sister to FO Justified (above) ​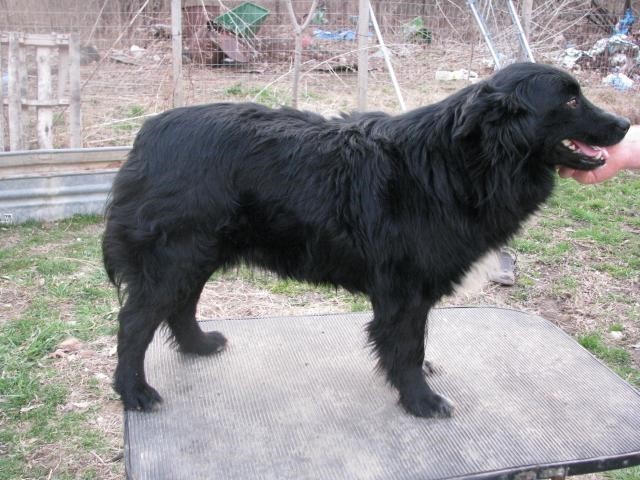 ​Int. Ch. Fairoaks Talkin' To the Blues​ Fairoaks Lyka Fairoaks Drisco Atredeyes Tri Farms Joy
​​​​​​​​​​​
​ Fairoaks Atreyu STDd, OTD c,s Fairoaks Smokin Pistol Int. Ch.Fairoaks Aladar WTCH Red dog Hank Kinson CD x x x​​
Fairoaks Alita​​ Imagineer Odette of Fairoaks Fairoaks Gina Lola WTCH Fairoaks Atoya CD,
Chewie is the culmination of a dream that started in 1973. This is the yr that HOFX ASCA Ch. Chulo Rojo of Fairoaks ROMIII was born, From Chulo, his get and the minor contributions of various others with the desirable qualities we breed for Fairoaks has arrived in 202
​
2. Fairoaks is a well established bloodline, with representatives all over the world where they have contributed their excellent genetics to kennels worldwide. Fairoaks is a HALL of FAME EXCELLENT kennel, which requires titled dogs in Working, Conformation, Obedience, Agility or Rally. When Fairoaks qualified there were only Working Conformation, and Obedience. HOF/X requires Open or higher. There are many, many Fairoaks dogs that have earned many more titles or combinations but that dont qualify. Because I have strongly stressed the Aussie which the Breed Standards where written about , Fairoaks dogs are loaded with talent and original Aussie type, functional soundness as well as the desireable mental and physical traits of the foundation dogs.
Chewie himself is a pistol. Im very pleased how he has turned out. Very typy and correct. Too smart for his own good. Strong willed but really wants to please. Athletic and fast. He's 22" and 54 #s. Clear genetic panel as well as both his sire and dam. GENETICALLY 100% CLEAR BY PARENTAGE.

​​​
Below-
Chewie's Parents​
Fairoaks SS Chicario
'Chewie"​

Pictures taken 5/31/22 at 4 yrs old.​​ PICTURES FROM 8 WKS TIL 4 YRS.