Fairoaks Justified

" Raylon "
Because of my condition, all my Fairoaks dogs are now living at SUPERNATURAL AUSSIES with Tyler Cooper. Tyler is able to offer Raylon at Stud, plus Frozen semen, puppies, as well as shipping overseas, things that I was not able to do.
​ Raylon and all the rest that made the move to Ga. are doing great. It is such a relief to know they are happy, content and well taken care of as well as being appreciated.
​​ Raylan was my baby ! Now he is Tyler's He is so devoted, very intense, active, shows alot of drive and is always eyeing everything. Loves to attack the jet spray from the hose, leaping, chasing and biting. He is so much like his grandsire Dar, it is uncanny. Now at 7 yrs old he is a proven sire. Has a super temperament.
​
​​
21" OFA Good, eyes clear.
Sire- Fairoaks Drisco Atredeyes Dam- Trio Farms Joy


Both Drisco and Joy are deceased.​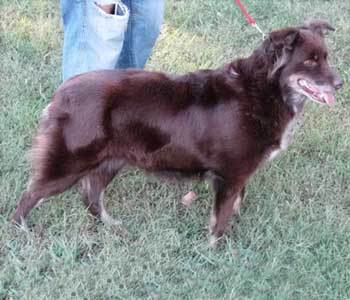 Fairoaks Tyrinzano
Int'l Ch. Fairoaks Talking to the Blues x Fairoaks Lyka
​
​

, Ty's son Chew​y​​ and Ty ,as well as Raylon and many other males that are owned by others might contribute to Fairoaks in the future. Ty is a gorgeous young male. He has turned out to be so much like his dad, grand dad and great grand dad, it is amazing. This litter from, Int'l Ch Fairoaks Talkin to the Blues & Fairoaks Lyka,

go to Chulo, born in 1973, in 3 generations. You can not get closer to true foundation dogs of the breed.

I am including Ty because he will continue to have an influence on Fairoaks .


​
Very pleased to announce that Ty now resides at Scotty Creek Aussies, on a co-own, with Linda Murdock in So. Dakota. Linda is raising some really nice pups so keep an eye on her FB page if you are interested . Ty is standing at Stud to approved females. Contact Linda Murdock. He has a clear genetic panel and is OFA Good and eyes clear.
​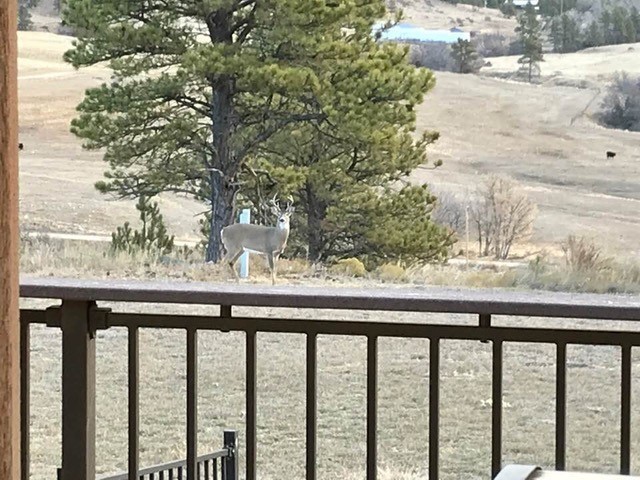 Tys new home, looking out the back porch

TY IS ALSO A CHULO GGRAND SON THRU IS SIRE.
​​​
​​​​​​Part of the agreement on Ty was that I got a blue Merle Male pup from Fairoaks Acena and Ty's litter. Had only one blue merle male and he is a real corker. Now residing with me. In the future he will fit well into our breeding program with our 2 solid colored girls.


Introducing our future Stud Dog-

Fairoaks SS Chicario ​

​​

aka Chewie
​


Chewie had a clear genetic panel from both his mom and dad so he's ready to go, just eyes at 1 yr and OFA at 2 yrs.​
CHUIE....10 wks

..............................................................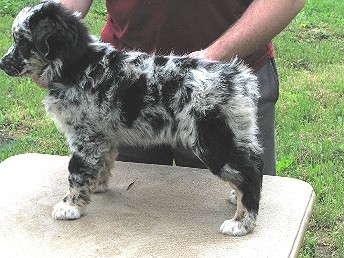 Chewie
Mischievous, Brilliant and extremely entertaining. Strong willed, tough but Very willing to learn.
12 wks​​
Sire to Chewie, Fairoaks Tyranzano Dam to Chewie, Fairoaks Acena
​​​Ty and Cena are OFA Good and eyes clear. They are both clear on full genetic panel, making Chewie completely clear by parentage.
CHEWIE, below at 6 mths 20"